Many Different Designs Black/White/High Heel/Flag Shoes Simulation Led Shoes Hot Selling
Name:
Many Different Designs Black/White/High Heel/Flag Shoes Simulation Led Shoes Hot Selling
Name
High Heel Led Shoes
Sizes
35-39EU sizes
Led colors
Multicolors
Shoes colors
White and Black
Battery
Rechargeable
Price range
40-50USD/Pair
Product Description
Many Different Designs Black/White/High Heel/Flag Shoes

Simulation Led Shoes Hot Selling
Specification:
Product Name

Simulation led shoes,Led Flashing Shoes




Materials

Inside: PU insole,TPR

Outside: Nano-fiber surface

Outsole: TPR

Led Colors

Red,Blue,Green,White(Multicolors)

Shoes size

Eur 35-39(Pls refer to the size chart)

USB charging

each pair of shoes with two wires, charge about 3 hours, sustainable bright 8-10 hours

Led Feature

Built-in switch, charge support, unlimited time continuous use, waterproof and shockproof explosion-proof,breathable, sweat.

Application

Anywhere you are!You are the focus!
Led Light Up Shoes/Sneaker Size Chart: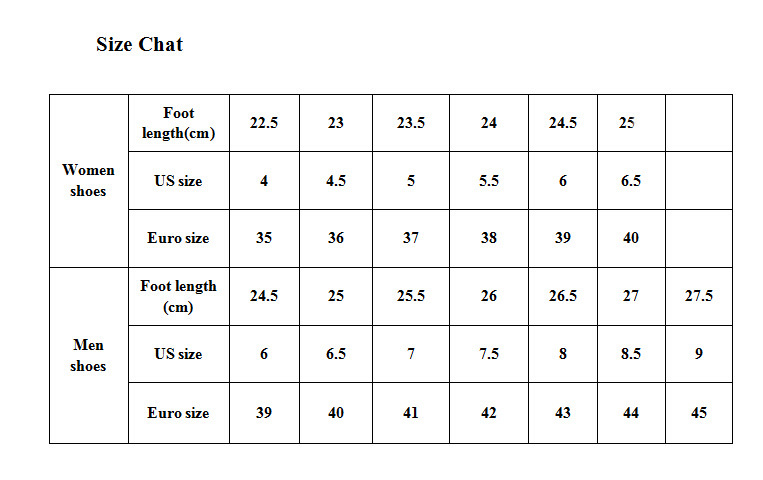 The led light up shoes give fantastic LED light. The color of the light is controlled by a switch.

Every time you press the switch, it gives a different color. Total 7 colors are available.

It switches off when press the 8th time and on at the 9th time.
The light is super bright, especially at night.
There is built-in battery inside of the shoe. The LED light can be recharged.

By about 2-3 hour's recharging, the shoe light can keep on for about 8-10 hours.
Light up shoes/sneakers can be cleaned by soft fabric. But cannot be washed.
It's safe to play.
The light can be charged by mobile powers which you use for charging your mobile phones